Welcome to the gatehouse cattery
Why we are different from other catteries
We will give your cats love and cuddles while they are with us and we will spend time settling them in and will not leave them to cry if they don't settle straight away, we will love them as if they were our own and give them dedicated play and cuddle times. We are happy to take cats which haven't been in a cattery before, cats which have had a bad experience in another cattery or just cats who are adored by their 'parents' and who want a cattery which provides special, individual attention. We will also make sure they eat with us and won't leave them hungry, we will tempt them with lots of 'yummy' food including fresh chicken, fish, prawns or tuna in spring water. All our suites are centrally heated so your cat/s will be 'toastie' when they come for their holiday with us!
A recent review
"Misty has been staying at The Gatehouse Cattery since one week after they opened. She sees it has her home from home and when we are away we never worry about her and know she is being well looked after with lots of love and cuddles. They always do their best to fit us in and accommodate us and they are, without a doubt, the best cat hotel there is. Thank you Lisette and Georgia for everything you do and for always looking after our little lady so well! Looking forward to seeing you next time! Love Nicky, Howard and Misty xx"
we are pleased to announce that we have just been awarded the highest standard of licence available to boarding catteries. this has been achieved by offering facilities far in excess of what is required by the new government legislation.
UPVC - Double glazed - Centrally Heated - individual outside runs with climbers
The Gatehouse Cattery is a super-luxury establishment set at our home, so we can offer you peace of mind to know that your cat has 24 hour supervision. Viewing is by appointment to ensure this high level of safety for your pet. Please phone to make an appointment to view our super deluxe establishment. We are unlike any other cattery in the area. You will be amazed at the high standard of our fixtures and fittings and cleanliness of our suites, scrupulous care is given to comfort and hygiene . The chalets are luxury suites as standard and are double glazed and centrally heated with radiators, built with every comfort you would want for your cat when they are away from home. They are constructed from UPVC so that they can be thoroughly steam cleaned between each cat/s stay.
PLEASE DOWNLOAD OUR BOOKING FORM BELOW AND BRING IT WITH YOU WHEN YOU DROP YOUR CAT(S) OFF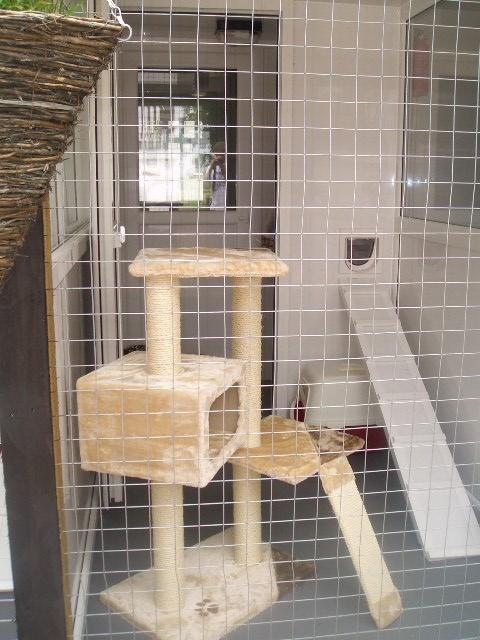 The Gatehouse Cattery, Wheelers Lane, Bournemouth BH119QJ
Tel 07779 636170
email: lisettemarie@btinternet.com
We are located on the edge of Bournemouth and Poole only 4 miles from Ferndown and Wimborne and 10 miles from Ringwood and Blandford, in a quiet and tranquil setting.
Please follow Google Maps to find us as sat Navs will take you the wrong way!
Accommodation
We offer very large luxury individual chalets and runs - large enough for 4 cats from the same family- available for single occupation as standard and at no extra charge. All sleeping areas are double glazed and centrally heated with individual radiators (not heat pads or Lamps) premium cosy beds and access to their own separate run (conservatory style) via a catflap, so outside but undercover and protected from the elements.
We also offer a number of inside suites for old or indoor cats
Large spacious runs with climbing, sleeping and play equipment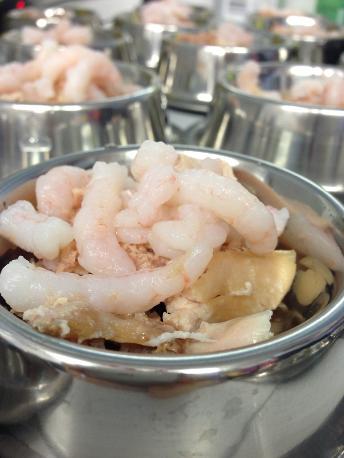 we regularly serve up fresh chicken, fish, prawns and tinned tuna (on request) but at no extra charge!
BUILT TO ABOVE FAB STANDARDS (Feline Advisory Bureau)
Tel 07779 636170
License number 008142