WE ARE PLEASED TO ANNOUNCE THAT OUR NEW SUITES ARE NOW OPEN AND INCLUDE A "FAMILY" SUITE AND SEVERAL SUITES WITH LARGER INDOOR AREAS AND SMALL OUTSIDE RUN.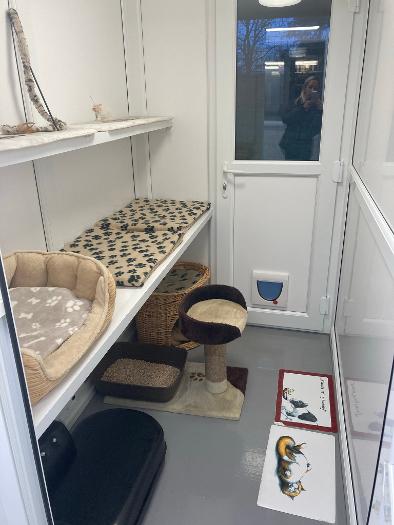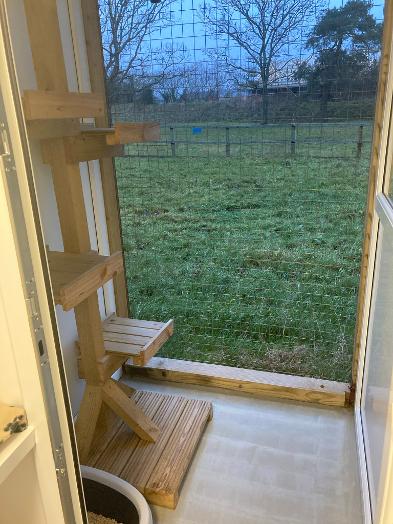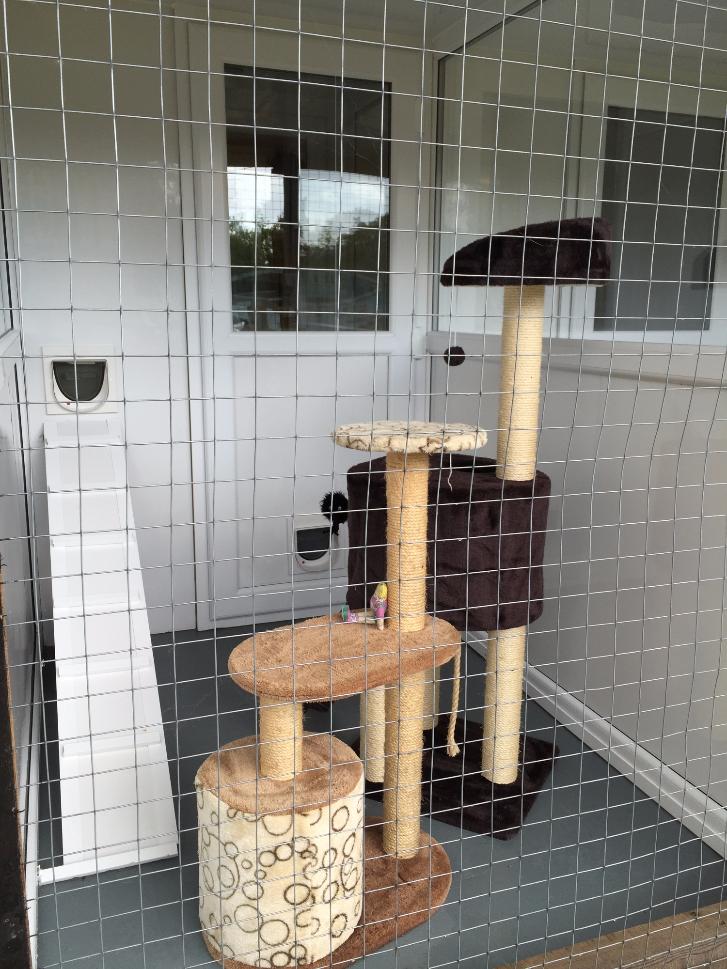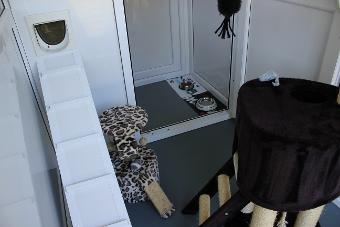 Each suite has its own indoor 'bedroom' and ouside run accessed via a catflap and ladder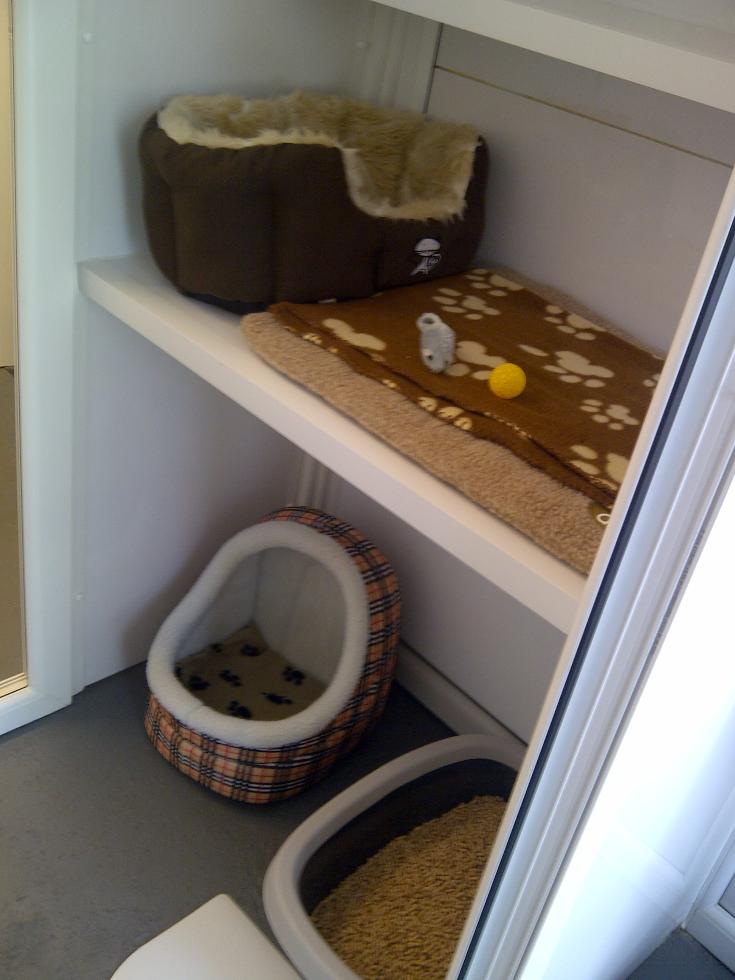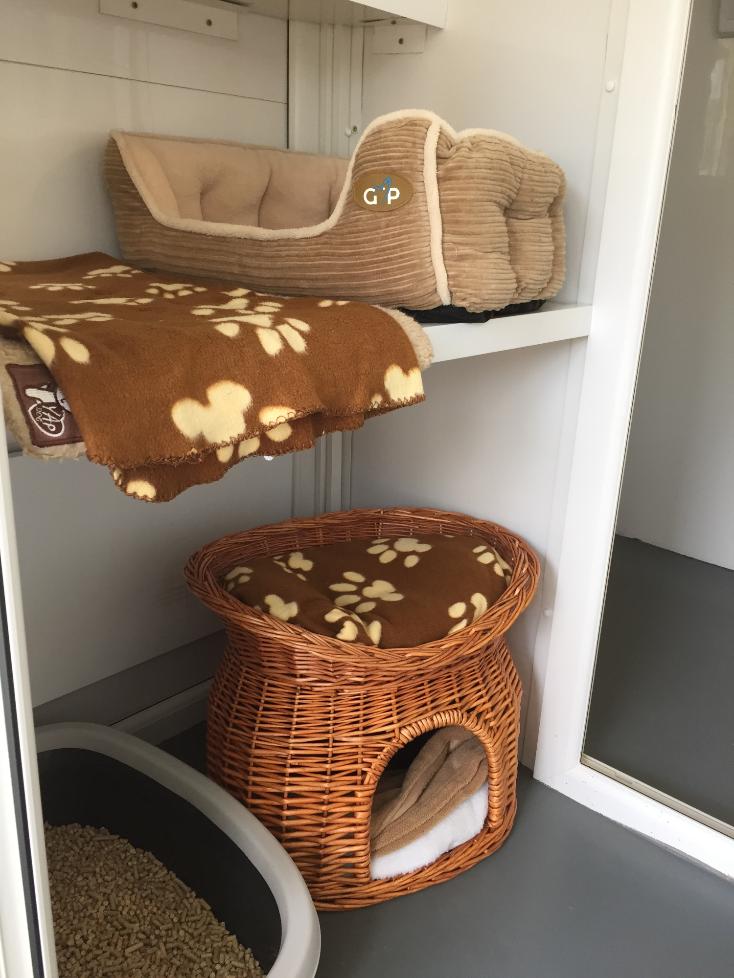 Each indoor area has cosy beds and a huge radiator underneath the shelves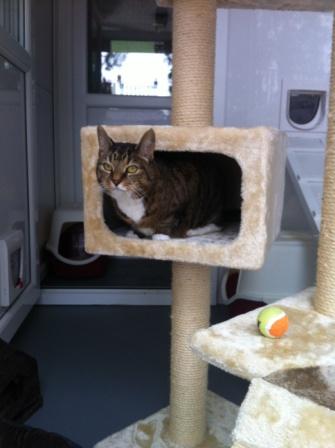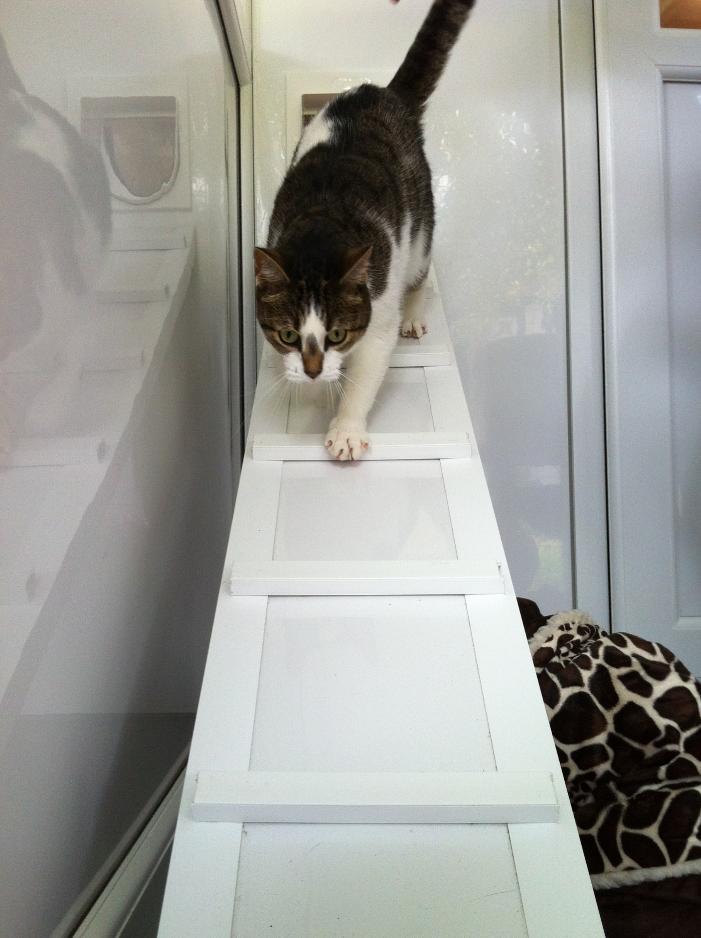 Cats have the choice to sleep inside in the warm or sit outside and watch the wildlife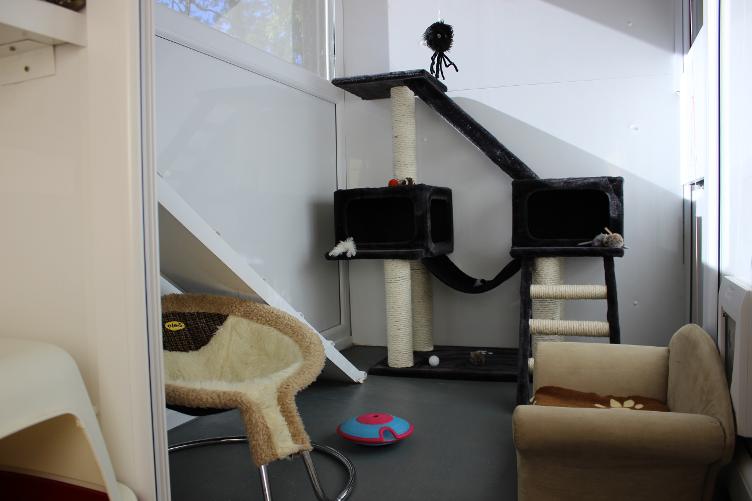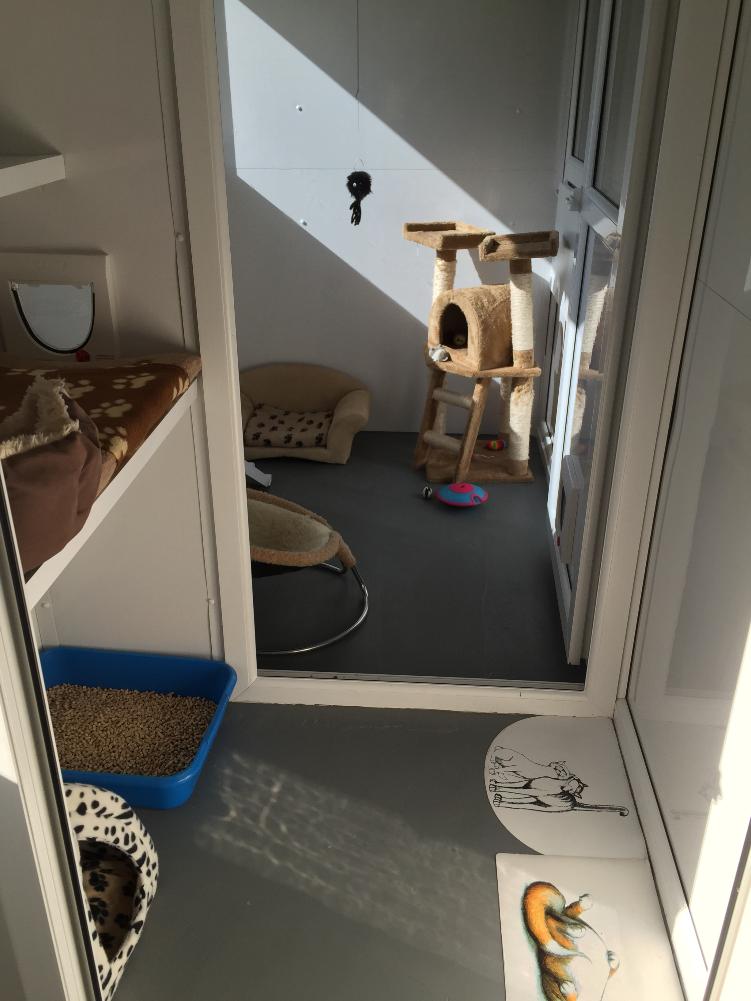 We have a number of indoor suites for old or indoor cats. They are the same size as the other suites but the run area is indoors.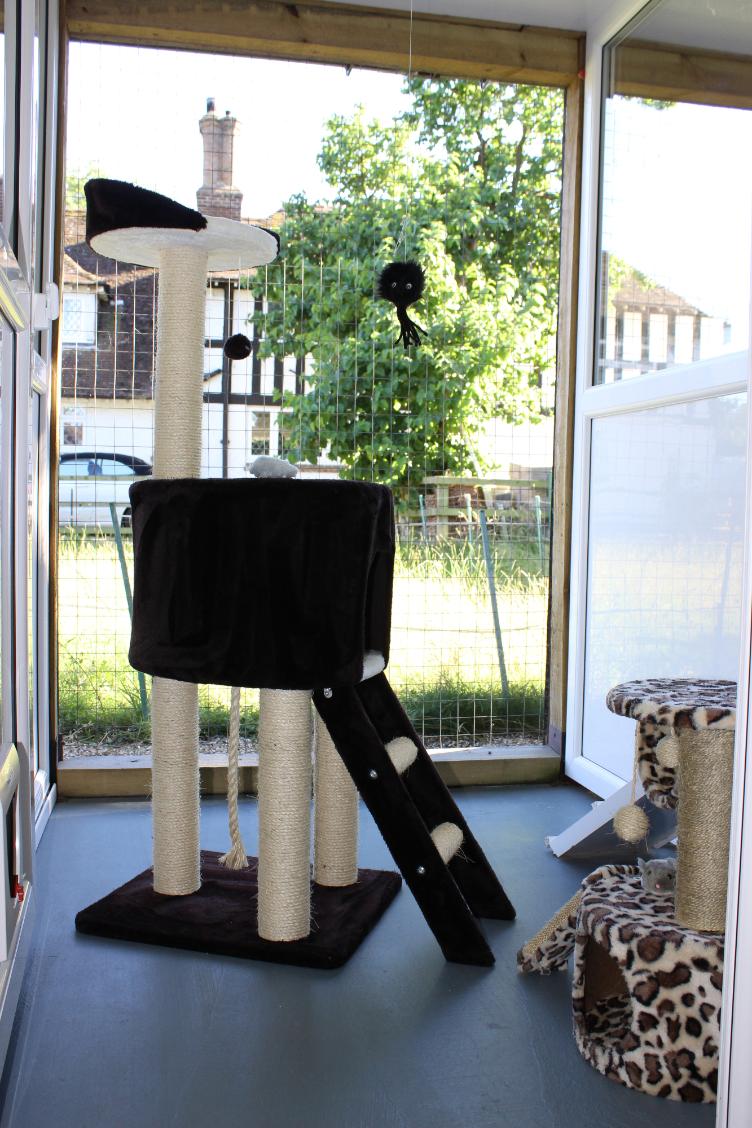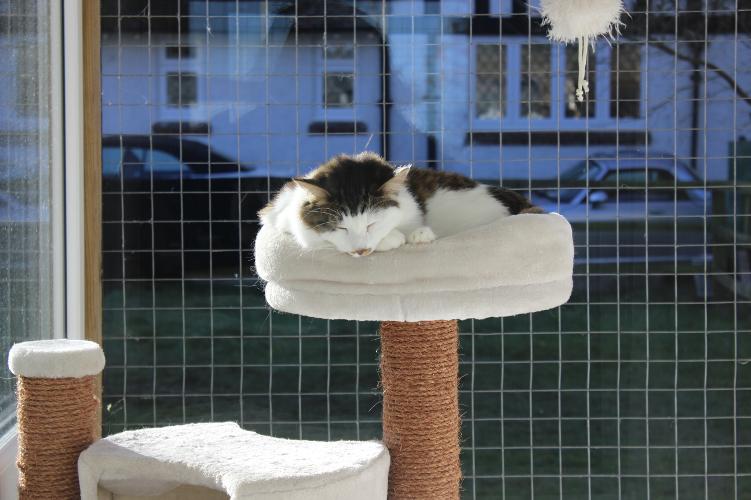 The cats can sit on their climbers in the sun watching the birds